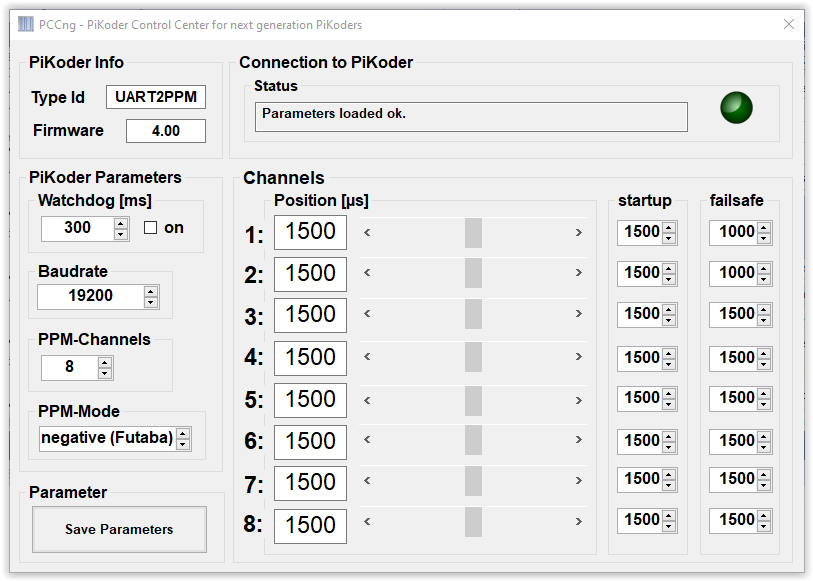 PCCng (next generation) is a Windows 10/11 application, that supports the customizing of the next generation PiKoders with an integrated USB port.
PCCng connects automatically with the first compatible PiKoder found and uploads the controller settings. Currently the PiKoder/SPE would be supported by PCCng.
The application is available in the Microsoft app store free of charge.